Description
Description
Trump 2020 Shirt. Against all odds rose a Champion from the people to be elected by the people of the land. Who else calls a spade a spade and does what they say they are going to? We deserve nothing less.
We chose the style of our T-Shirts based on what we consider to be the important factors when buying clothes. Those factors are:
Comfort to us is being able to wear a T-Shirt that does not feel like a wool sweater. We like to wear our shirts and feel a little breeze versus feeling the humidity build up between our skin and the shirt.
Material is important because we don't want to buy a T-Shirt that turns into a belly shirt after the first wash/dry cycle. We also take into consideration the feel of the T-Shirt on our skin. It is our belief that the 50/50 blend provides a soft contact with the skin that is favorable over the 100% cotton feel.
Trump 2020 Shirt Specs
The Gildan 8000 t-shirt is made of a 50/50 cotton/poly blend. This Gildan t-shirt's DryBlend™ fabric helps to wick moisture away from the body. When shopping for wholesale blank t-shirts, always consider the versatile and excellent-performing Gildan 8000 t-shirt.
50% preshrunk cotton, 50% polyester
DryBlend© fabric wicks moisture away from the body
Double-needle stitching throughout
Taped shoulder-to-shoulder
Seamless collar
DryBlend Moisture Wicking Fabric
Return and Refund Policy
Related Products
Quick View
The Qanon Shirt. It's nice to have a guiding voice when the deep state lurks in every crack and crevice of every crack and crevice. Liberty will reign free once again and the true American spirit of freedom will glide through the winds in the sky, soothing everyone's fever of oppression.
Quick View
Baby Lives Matter Shirt, because apparently a bunch of crazies have demoralized themselves to the point where killing babies is now acceptable. A heartbeat is a life, created by the Man above. No worldly man should undo what the Creator has done.
Quick View
Liberty T Shirt. The best thing about America is that our God given rights are expanded to include everyone. The freedom to prosper if you so choose and the privilege of having your rights protected at all times.
Quick View
The God Guns Trump T Shirt. God fearing, gun toting, man of integrity loving t-shirt for all fans. Liberals want to take all 3 of these away from you... sport it proudly.
Quick View
Back the Blue T Shirt. They sacrifice their well being and put their lives at risk just so that justice can prevail. They persevere through selflessness and temptation on a daily basis just so that Gods children can live in peace. God bless our brothers in blue!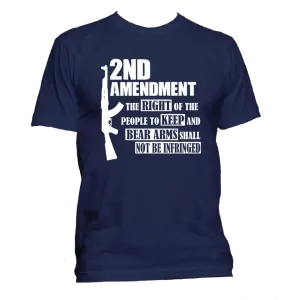 Quick View
2nd Amendment T Shirt. You see all over the world, citizens of different countries being taken advantage of, being taxed to death and mis-treated. Their governments have full reign over them and there's nothing that can do. You know why? Because they don't have a 2nd Amendment! Stay free my fellow Americans.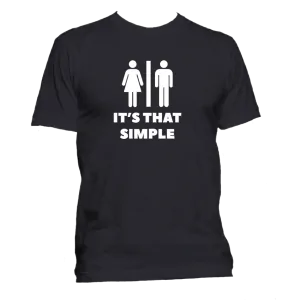 Quick View
Politically Incorrect T Shirt. Some of us , in this great country, have lost our damn minds. This isn't a radical idea, this isn't a funny idea, either you were born with a penis or a vagina. Perty simple!
Quick View
Pledge of Allegiance T Shirt. Because pledging allegiance to America is the best way to start off your morning, it's part of a well balanced mindset. Unless of course... you're a commie!
Quick View
The American Flag Eagle Shirt. This shirt has a philosophical meaning reminding us of how America came to be.