Description
Description
The One Nation Under God tee-shirt. This shirt has the sole purpose of reminding those who forgot and letting those who didn't know that we stand united under God.
We chose the style of our T-Shirts based on what we consider to be the important factors when buying clothes. Those factors are:
Comfort to us is being able to wear a T-Shirt that does not feel like a wool sweater. We like to wear our shirts and feel a little breeze versus feeling the humidity build up between our skin and the shirt.
Material is important because we don't want to buy a T-Shirt that turns into a belly shirt after the first wash/dry cycle. We also take into consideration the feel of the T-Shirt on our skin. It is our belief that the 50/50 blend provides a soft contact with the skin that is favorable over the 100% cotton feel.
One Nation Under God tee-shirt Specs
The Gildan 8000 t-shirt is made of a 50/50 cotton/poly blend. This Gildan t-shirt's DryBlend™ fabric helps to wick moisture away from the body. When shopping for wholesale blank t-shirts, always consider the versatile and excellent-performing Gildan 8000 t-shirt.
50% preshrunk cotton, 50% polyester
DryBlend© fabric wicks moisture away from the body
Double-needle stitching throughout
Taped shoulder-to-shoulder
Seamless collar
DryBlend Moisture Wicking Fabric
Sizes Available
M | L | X-L | XX-L
More sizes coming soon
Return and Refund Policy
Related Products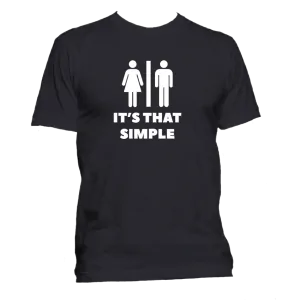 Quick View
Politically Incorrect T Shirt. Some of us , in this great country, have lost our damn minds. This isn't a radical idea, this isn't a funny idea, either you were born with a penis or a vagina. Perty simple!
Quick View
Liberty T Shirt. The best thing about America is that our God given rights are expanded to include everyone. The freedom to prosper if you so choose and the privilege of having your rights protected at all times.
Quick View
SHTF Shirt, because there is a good chance that one day, shit will hit the fan. Until then, prep on preppers.
Quick View
Positive Message T Shirt. If fear and doubt is the opposite of Faith then the Truth is clear. Keep the Faith my friends, be still and know.
Quick View
The God Guns Trump T Shirt. God fearing, gun toting, man of integrity loving t-shirt for all fans. Liberals want to take all 3 of these away from you... sport it proudly.
Quick View
The Happy Mindset tee-shirt. This shirt has a purpose of getting people to look at life with a different perspective.
Quick View
Just Don't Care T Shirt. Everybody is offended about something now a days. We got feeble people crying, protesting, blocking streets and kneeling. Well guess what....we just don't care! My skin is as thick as your mommas crusted drawers. Why? Because I was raised right.
Quick View
Land of the Free Home of the Brave T Shirt. The spirit of America has been one of the most astounding things about America, truly a feature that has been rare throughout the timeline of civilization. Why change it.
Quick View
The Karma T Shirt. The golden rule- Treat other as you would have them treat you. For those of us who can't do this, there's a safety net, karma. Karma has been making people cry while simultaneously making others laugh since they could write on cave walls. Make sure you stay right with the world, or else karma will follow you around like Michael Myers.