Quick View
Build the Wall Shirt because we owe illegal immigrants nothing. They undermine the laws and the people of this great country when they disregard our guidelines and requests for non-citizens to follow a legal process for citizenship. We have a system to apply for citizenship because we want the worlds best, we want the God fearing people around the globe to keep America great. We don't want the lazies of the world, the moochers, the type that would sneak in and leech off of us taxpayers. Build the wall because we owe them nothing!
Quick View
The God Guns Trump T Shirt. God fearing, gun toting, man of integrity loving t-shirt for all fans. Liberals want to take all 3 of these away from you... sport it proudly.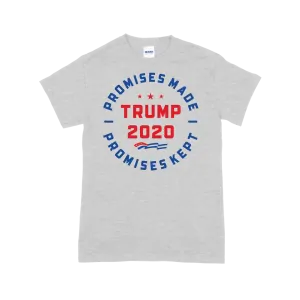 Quick View
Trump 2020 Shirt. Against all odds rose a Champion from the people to be elected by the people of the land. Who else calls a spade a spade and does what they say they are going to? We deserve nothing less.